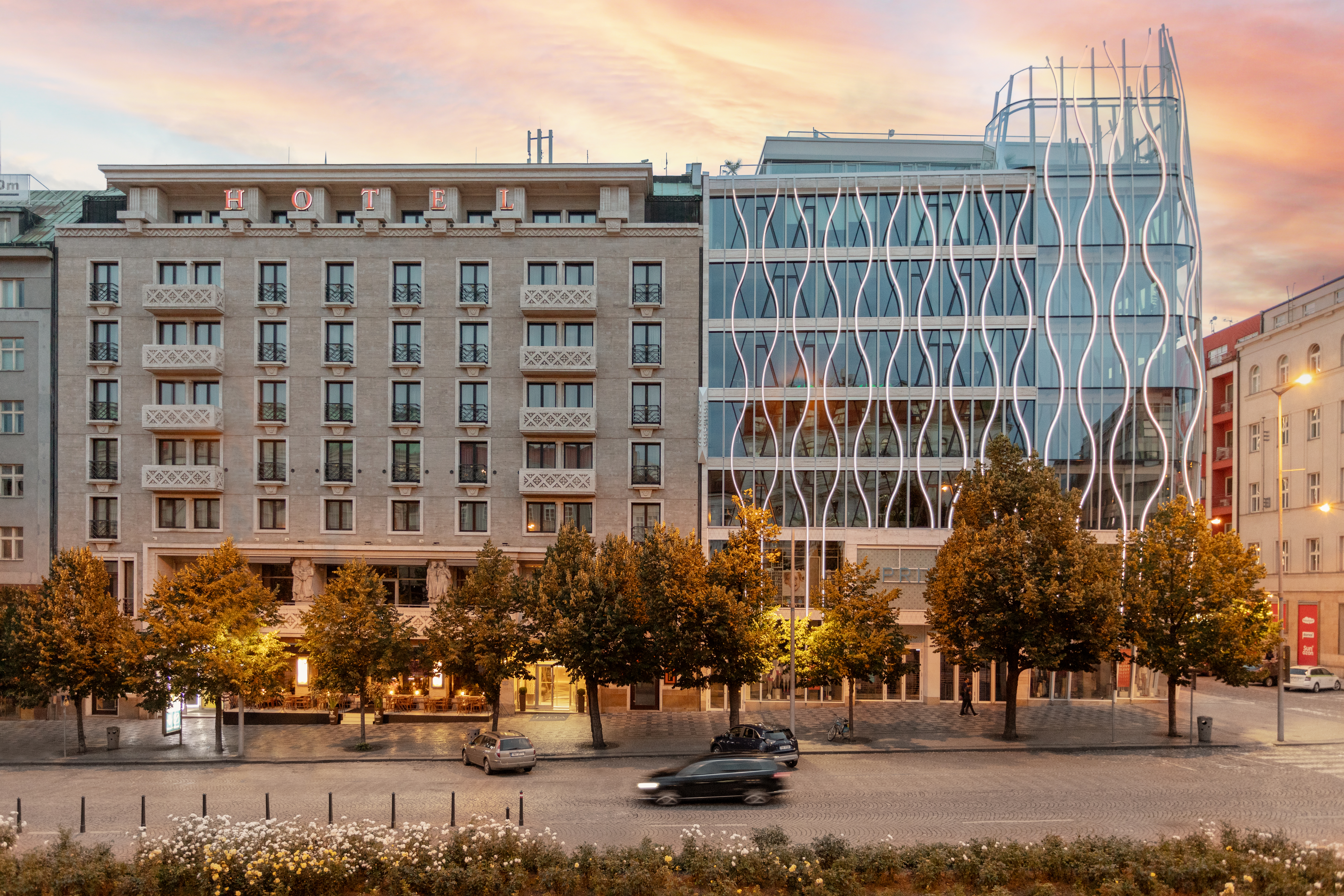 DEVELOPER
Flow East is a high-quality developer and long-term property holder in the Czech Republic having been active in the Czech real estate market since 1990. Owning approximately 200,000 m² of property in Prague, Flow East's ability to deliver the highest quality properties has resulted in long-term partnerships with strong international clients. Flow East continues to own and manage all of its properties after they have been developed.
For more information please visit: www.floweast.com
GENERAL CONTRACTOR
Metrostav a.s. is a financially strong and universal construction company with the ability to win and manage large and complex projects both in the domestic Czech market as well as in the 15 European countries it operates. Its key areas of activity include transport projects, underground structures, civil construction, as well as projects for industry and environmentally friendly construction, for both public and private investors.
For more information please visit www.metrostav.cz
ARCHITECT
Chapman Taylor is an award-winning practice of global architects and master planners, known for designing global landmark buildings that are both creative and successful. Through their 18 design studios in Europe, Asia and the Middle East, Chapman Taylor have experience of working in over 90 countries around the world.
Chapman Taylor's previous projects have won over 200 global design awards.
For more information please visit www.chapmantaylor.com
PROJECT & COST MANAGER
Sentient s.r.o. is one of the largest independent construction consultancies in central eastern and south eastern Europe, currently providing services in twelve countries across the region. The firm's clients range from international corporations and local investors to developers, architectural practices, banks, insurance companies and other financial institutions. On The Flow Building the team provided project and cost management, quality control and health & safety coordination.
For more information please visit www.sentient.re